The pandemic did not stop the teaching process in classrooms and laboratories.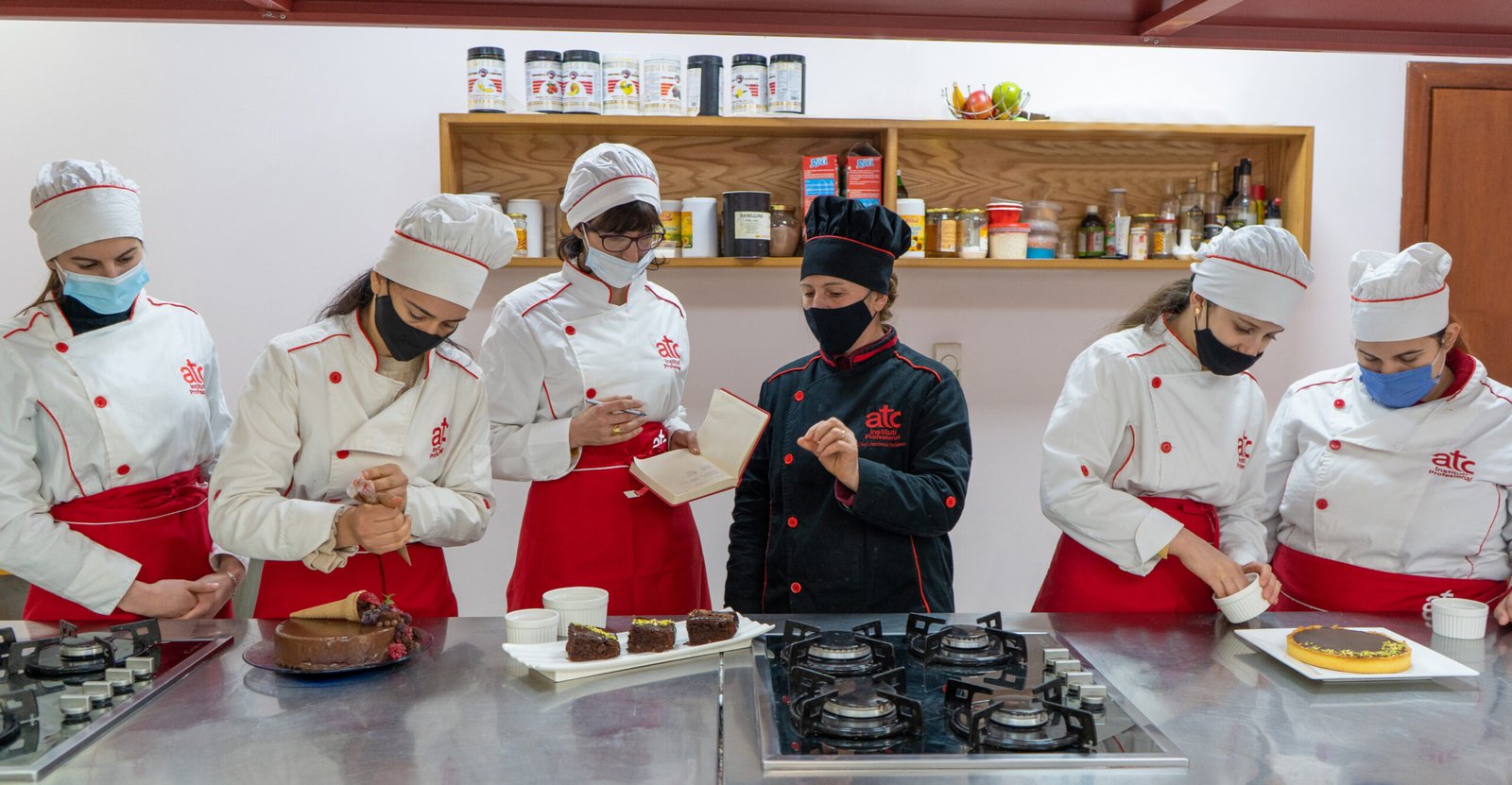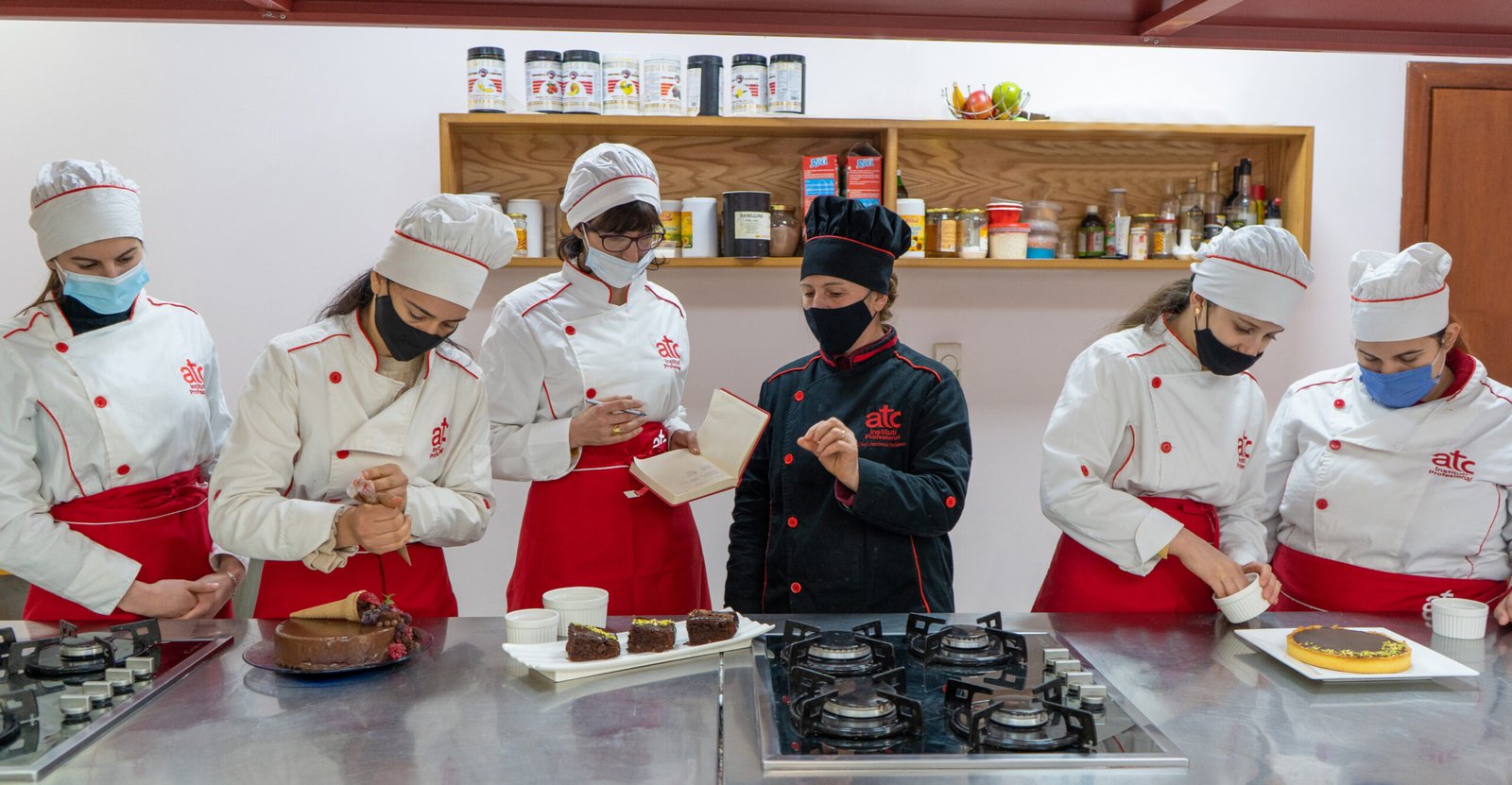 The Covid-19 pandemic challenged educational institutions causing an unusual, unfamiliar and difficult situation for everyone to cope with, whether it was students, their families, or their teachers. Closing schools as a coronavirus prevention measure and switching to online education in whole (or in part) was seen as the best possible solution during the health crisis.
Like all educational institutions in the country, the ATC Vocational Institute faced a challenge such as online learning, but unlike other institutions – where teaching continued for a long time online – ATC managed to successfully manage the situation.
Our curricula and teaching system resemble the German dual system, where theory combines best with practice in modern laboratories. Having said that, it was extremely important for us to immediately build a genuine plan to organize teaching according to all the standards we had promised to hundreds of trainees who trusted us at the beginning of the academic year.
But how did ATC manage, like nowhere else, to conduct pandemic learning?
By creating many groups with few students, in a few hours of the day, we made sure to follow all the anti-Covid rules and at the same time enable the trainees to be present in the classrooms, to interact with each other, to see more close to the illustrations of professors of different courses, such as Chef, Pastry chef, Electrician, Autoservice, Stylist, Computer and IT Technician, Web and Graphic Designer, Business Manager etc.
By strictly implementing all measures to prevent the spread of Covid (masks, disinfectants, hygiene of classrooms and laboratories, lack of crowds) ATC successfully met the challenge it set for itself, thanks to the cooperation of trainees who, although 'found it easy to develop masked learning, fully committed to developing a safe lesson.
This successful mission was finalized at the certification ceremony in early September, where hundreds of trainees entered the job market as qualified professionals who successfully passed all pandemic challenges, understanding and cooperation and were closely trained by ATC professors -së. Not interrupting teaching in an emergency situation like pandemic is definitely another achievement that makes us proud and pushes us forward.
ATC, as the largest vocational training center with more directions in Albania, is committed that this academic year 2021-2022 to develop teaching in classrooms and laboratories with full confidence that there will be cooperation between staff, professors and trainees.
The profession you choose today is a sure passport to tomorrow. ATC is the sure ticket to success!
Read below some short stories of our trainees who have shown why they chose ATC:
https://www.instagram.com/p/CRw2tGGLrYC/
https://www.instagram.com/p/CRs-OUFLqxS/
https://www.instagram.com/p/CRlN0rELfqh/
https://www.instagram.com/p/CRhCaXbLFIt/
https://www.instagram.com/p/CRbag_-r5SH/
https://www.instagram.com/p/CRYQKXarvid/
https://www.instagram.com/p/CRWNRqkrNxW/
https://www.instagram.com/p/CRTOTBGria4/